PRODUCT
PRODUCT DISPLAY​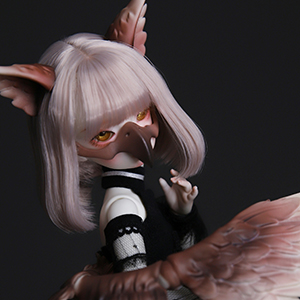 Sherra(owl version)
market price:
Name:Sherra(owl version)


Release time:2022/05/13
Resin color in the picture:White


Sales method:Time-Limited,will be discontinued after June 13, 2022.
Full-set $499
includes:
Nude doll $305: Sherra-owl head(i +B6-17 owl body(i + 12mm random eyes
Face-up (i

$45

Wig:GW6-25
Body blushing $70: basic body blushing +
Outfit $78:C6-31 i
Others:
Resin color option:
Base skin color: white, pink, normal
Special skin color:light tan is translucent resin default, please add $70. Grey skin please add $70.
By different computer display, the pictures and objects will be slightly different, please make the object as the standard.